Hilde
We took some days off after Easter and had a lovely time in Scheveningen, the Netherlands. Hilde has just been finished on time to join us on our trip, properly dressed with a warm woolen jacket, scarf and bonnet, as it was supposed to be still cold and windy at the sea.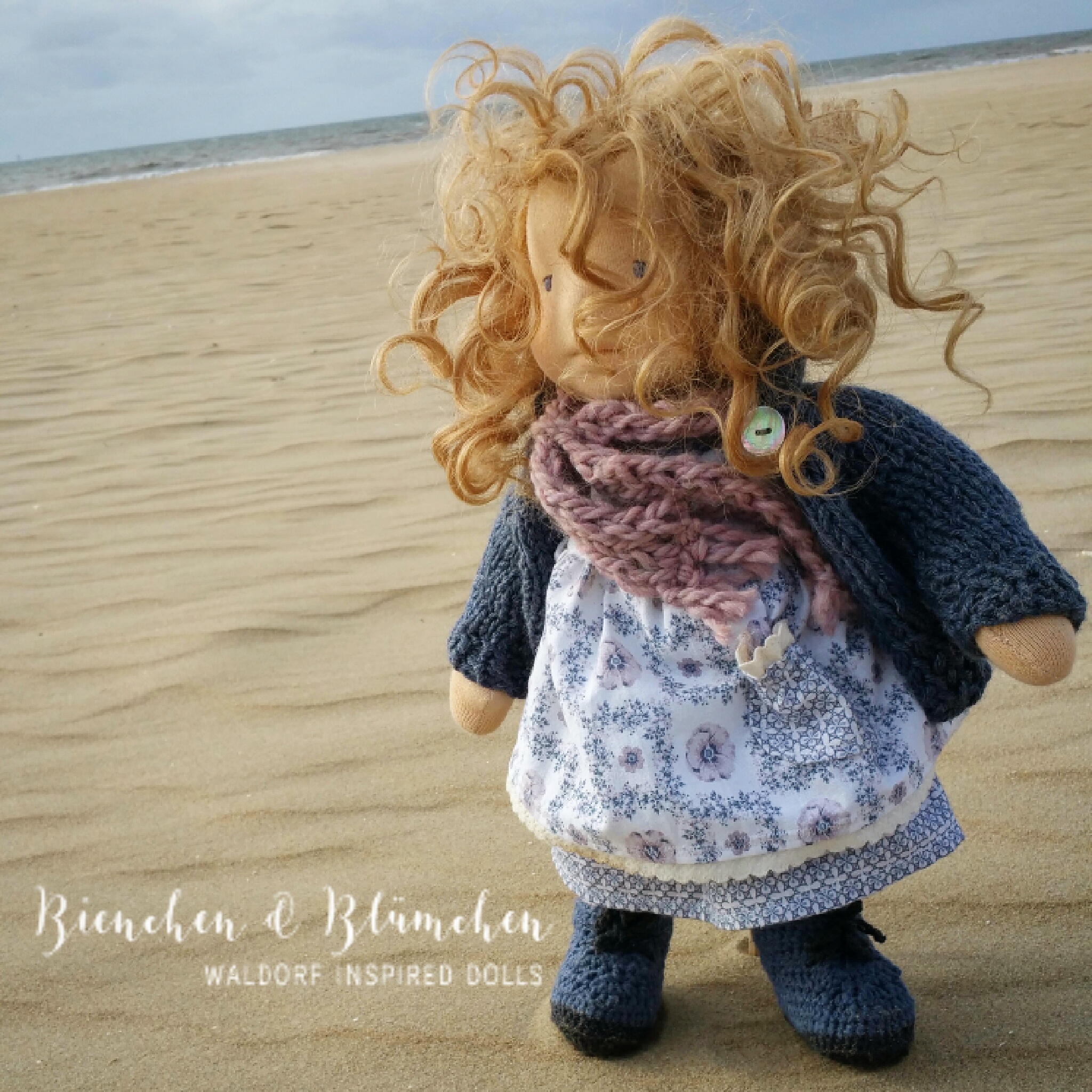 As Hilde never saw the sea before she has been very excited when wefinally arrived. She was a good girl, took on all the wooly clothes I made for her, to keep her warm. We hardly arrived at the beach and the wind blew her bonnet right from her head. Fortunately my feet were quick enough to catch it… but anyway it`s also an experience to feel the wind blowing through one`s hair!
Naive as I am I even brought us deckchairs for relaxing moments, to watch the sea gulls and the kite surfers, but it was much too cold to just sit there, and Hilde has been much more interested in the seashells lying in the sand than in sitting still and only watching…
"Let`s go and collect some", she said. When looking into those eyes, did I have any choice?
Hilde found quite an amount of sea shells with lots of different colouring, and even houses of seasnails…
…all her tiny pockets were filled but our hands were so cold!
So I thought it would be great to heat ouselves up with a hot cup of tea in a wind shaded place in a beach bar. And finally the sun came back again to warm us also, we even took our coats off and Hilde played with her sea shells on the table.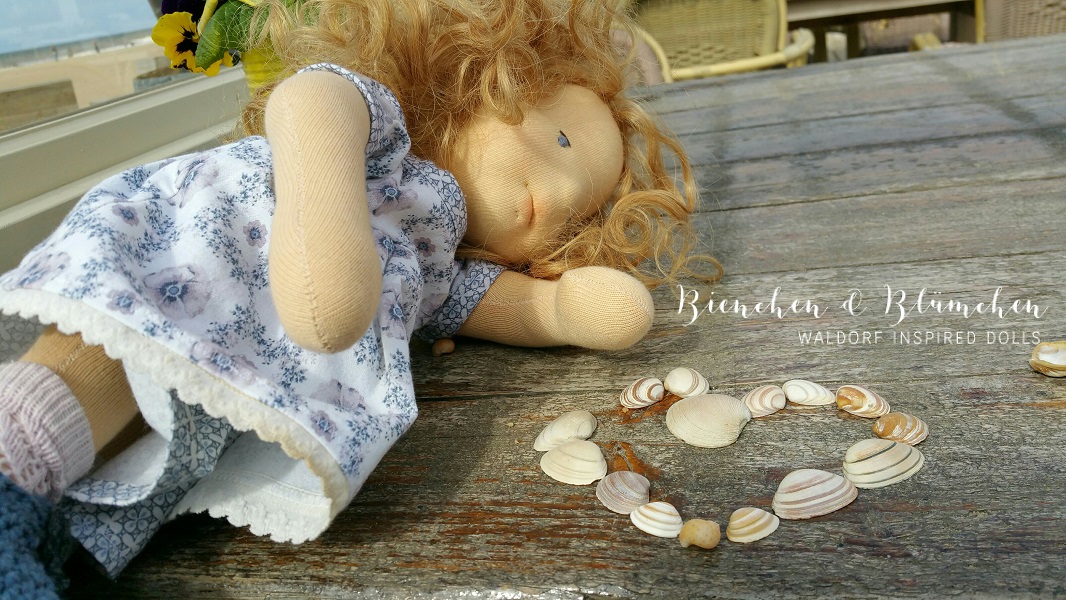 What a great day with such a lovely girl!